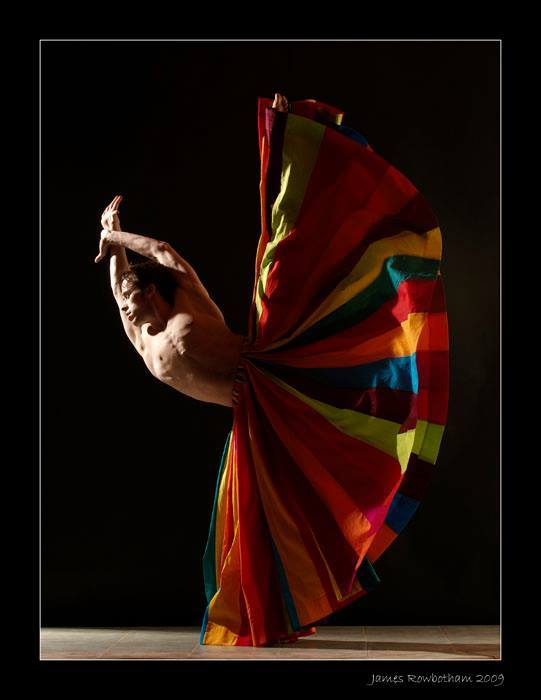 Are you starting out in dance photography, or are you already working in dance photography and seeking to gain more skills? As part of our last festival, Showtime, Cloud Dance Festival offered 10 people per day the opportunity to learn more about dance photography, gain experience and develop their skills through three one-day masterclasses, while learning from one of the top dance photographers in the UK.
Each day, we held an all-day masterclass, starting with a session with leading dance photographer James Rowbotham, and followed by tech rehearsals of up to seven contemporary dance works which were supervised by Cathy Martin, a professional dance photographer, for 1-to-1 guidance and tuition. There was also an additional workshop on location-based dance photography on the Sunday afternoon - learn how to take Jordan Matter-style photos!
We also aimed to hold an exhibit of selected photos, and we were able to offer subsidised equipment hire for participants.
The workshops were held on 15, 16 and 17 November 2013 at Bernie Grant Arts Centre in North London.
James Rowbotham
James Rowbotham's signature style of frozen motion is immediately recognisable, whether in studio, location-based or performance photography. Since studying with Lois Greenfield some years ago, James has photographed many of the leading ballet and dance companies, and his photos have been exhibited widely - even appearing on the BBC home page! His photography has taken him around the world on numerous occasions, photographing tango and ballet dancers in Paris, Argentina, Cuba and Thailand, both within studios and on location. He teaches heavily-subscribed studio-based dance photography workshops in Cheltenham, several times per year. His website is www.perfectlandscape.com
Cathy Martin
Cathy Martin is a professional photographer who specialises in production photography, drawing on her dance training to understand how and when to capture the strongest images, whether in performance, rehearsal or on location. Cathy studied photography at Nottingham Trent and has worked with leading dance photographers Hugo Glendinning and Jordan Matter. Cathy's website is cathymartinphotography.co.uk
Cloud Dance Festival
Cloud Dance Festival is a contemporary dance platform which showcases the best in new and emerging dance artists, and has presented works of many of today's successful artists since its launch 2007.
As photography is a significant part of each festival, Cloud Dance Festival has worked with emerging dance photographers since 2009, providing them with experience and promoting and exhibiting their work. This is the first time we have had the opportunity to offer training opportunities alongside our existing work.

Photo by James Rowbotham