Details

Category: What To See
Published: Sunday, 23 July 2017 02:28
Written by Chantal Guevara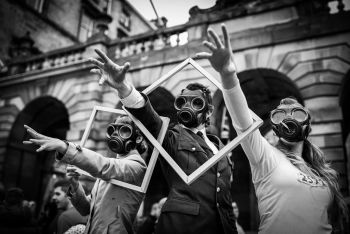 Edinburgh Fringe is nearly back upon us, and with it being a British Council year again, there's an enormous selection of high-quality shows to see - and that's just in dance! In addition to the British Council Showcase - usually presenting the cream of the shows on offer - there's also the annual Taiwanese dance showcase at Dance Base (038, Together Alone), a Czech dance showcase, the Made In Scotland showcase, and The Place's presentation of three shows as well as an installation by Rosemary Lee and Roswitha Chesher.
Of course there's also the Edinburgh International Festival alongside this, showing largescale work such as Nederlands Dans Theater and Boy Blue Entertainment's Blak Whyte Grey, which features the superlative Dickson Mbi.
Add a comment