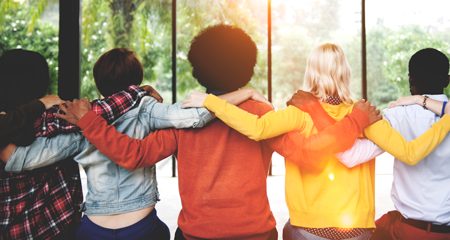 I first heard of the Bread Fund concept at Chisenhale Dance Space a few years ago, and while it would be a very valuable support mechanism for independent (freelance) artists and producers, it would likely be very hard to implement, because of the infrastructure/s we currently have in place.
And then Edinburgh Fringe comes along. I had missed out on all of the narrative about what people were being charged for accommodation this year due to being off social media, but I had a plan to source affordable accommodation in homes around 20-25 minutes from Waverley, with several free options on offer. While the available accommodation was around £125/week or £450/month, I was surprised to be offered extra from artists. And while my initial response was to advise them to spend the money on something special, I decided on what the something special could be - each other.
I remember an evening at the pub after the first day of the 2018 Devoted & Disgruntled - I'd left to see some performances at Rambert before returning - and sitting at a table where each person said how much money they'd lost during an Edinburgh Fringe run. I've also interviewed dance artists about their Fringe budgets, whether participating independently, being part of a British Council showcase, or being supported by a Made In Scotland scheme.
This being a pilot year, I do not expect to be able to raise sufficient funds to help artists substantially with their Fringe costs and losses, but I've been really grateful for contributions from artists who didn't even approach me for somewhere to stay. I'm extremely grateful that artists who have been forced to fork out so much money during the Fringe have been able to contribute anything at all, sometimes only £10, but I'm all the more grateful that contributing has been offered by them, and not requested by me - except in the case of free accommodation, either with me, or in some really cool suites in Haymarket! (Those had been prepaid by a producer and were not needed).
I'm hoping that by this Sunday - 18 September - that all of the donations will have been made, and I can do a callout for recipients, and for people to help decide on how to distribute the available funds, however meagre they may be. How do we determine how some artists are more in need of support than others? How can we help financially when we've only got limited funds to offer? And how do we choose which pool of artists to consider?
I would say, all that on the back of a postcard, and if you'd like to visit the Porridge Fund - and even better, if you'd like to help out - the link is here: http://bit.ly/PorridgeFund