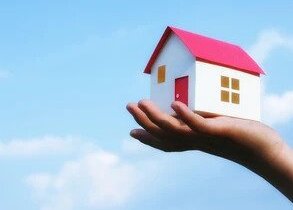 It's been a while... I've been off social media for a long time now, so I completely missed out on the discussions about this year's level of extortion when it came to planning for this year's Edinburgh Fringe, and I also missed out on the planning of it, as I was busy with work until mid-July.
Aware of the strong community spirit in this part of Edinburgh, and sufficient generosity around here to not want to fleece Fringe artists for all of their future earnings, I received a large amount of interest from residents between Meadowbank and Musselburgh in hosting performers and artists for a nominal fee, or for free, where possible. I also "acquired" rooms from a few landlords and producers, and helped with assigning artists to them as well. I'm still sorting out my data, but I think I dealt with around 140 artists, seeking rooms for 160+ people, across around 40 rooms and beds; personally, in my two-bed flat, I hosted 13 artists, including one very lovely movement director who returned for the end of the Fringe.
Because many of the very sensible and organised producers and artists had booked their Fringe digs long in advance, I mostly dealt with PBH Free Fringe performers and comedians with last-minute spots, as well as other performers and artists who had either lost their accommodation, or who could still cancel their Airbnb bookings free of charge. While I left it to the hosts to determine their fee, they typically charged £125/week, £450/month or up to £25/night. Many of them - including myself - moved into their living rooms, so that they could offer their bedrooms and spare bedrooms, and they did this because they felt so strongly about Fringe artists and about doing what they could to help relieve the financial burden of the Fringe, and understanding that freelance artists can not be expected to pay more than that. While one of the hosts regularly rented out her three spare rooms for students, the rest did not do Airbnb or rent out their rooms normally, which I felt was an important factor.
A very nice development was that pretty much every artist I dealt with would insist that they'd rather pay extra, out of gratitude... and so a central fund was born, for artists to contribute instead to a pot of money for Fringe artists in need, which I've called a Porridge Fund. So far, artists have been contributing between £10 and £100 each, and once I've checked in with each of the artists - bring on the would-be audience surveys! - I'll be able to announce it properly, and to do a callout for artists seeking funds, and for people to help determine how to distribute the funds.
For now, you can visit the page here, and any additional contributions would be very gratefully received, and would be anonymous: http://bit.ly/PorridgeFund
Since the Fringe has ended, one of the hosts has registered with TheatreDigsBooker, another one is keen to take in participants from other Edinburgh festivals, and a third has decided to look for a flatmate.