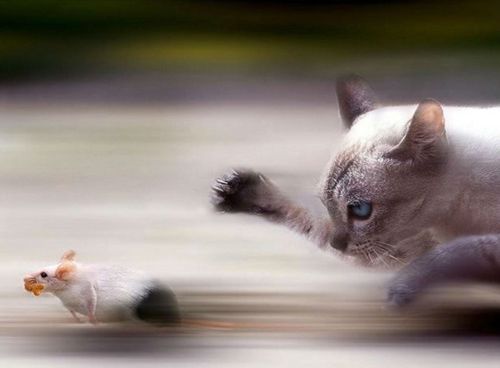 On Sunday 10 January, I held an open space event on gender and (in)equality in the dance industry, organised through Cloud Dance Festival and with the partnership and collaboration of Donald Hutera, Sally Marie, the Female Choreographers' Collective, Kaleidoscopic Arts, Technique Exchange and others.
Although the lack of support for female choreographers and the wider issue of gender in dance have been ongoing problems, a few recent events - Rambert's panel debate on 14 October 2015, The Stage's article of 12 January with Akram Khan claiming that we "don't need more female choreographers" followed by Luke Jennings's response in The Guardian on 18 January - have forced people across the industry to speak out and write about gender discrimination in dance. Two recurrent themes keep appearing: there is an absolute need for change, and many independent dance artists are feeling frustrated by not being heard, by being left out of the decision-making, and by not being able to do anything about this situation we're in.
So the obvious response to that was to hold an open space event. The aim of the event was to address both themes: to provide people across the industry with an opportunity to tackle the issues of gender inequality in dance from as many angles as we could cover, and to define the changes we wanted to see, and how to start making these changes happen, from small steps to more strategic action.
Thirty people attended, from critics and journalists, lecturers, venues, dance artists and producers, most who were new to open space events; a quarter of the participants were male. The proposed discussions ranged from academic and information-gathering to action-focussed, culminating in one final session which asked us all to focus on what we want. Other sessions explored gatekeepers, how to accommodate motherhood, the differences between male and female choreography, how fringe venues can help, and Donald Hutera's session which planned to be about communication and attitudes but which roamed far far beyond that.
Regardless of the topic, there were recurring themes throughout the day, of language and communication, and of the need for programmers to become part of this discussion and to be more approachable. We also kept revisiting the importance of making a concerted effort to support each other as artists and the value of working together on making even small changes.
As can be expected from an open space event, we've emerged with a long list of action points, and that's the most important thing. The action points have been written up on this site (and more will be added as more session reports are sent in or as people send in action points of their own), but even more importantly than that, all of the participants were very fired up by the end of the day and very keen to keep working together on making change happen in our industry.
We explored ways that could happen - especially considering the number of people who were interested in the event, those who wanted to be part of it but couldn't attend, and those who have since said that they want to get involved - and maybe even those who have been tersely commenting on social media about the need for change, so that they have a network of people to collaborate with.
The entire event has been written up, with pages on resources, action points and what happens next, and has been posted here: space.cloud-dance-festival.org.uk/action-points.html.
The priority, identified by the group, was to keep the discussions going. While the open space event was very effective at identifying the key issues and inspiring all of us, and we definitely need a followup open space event at a later date, we would benefit from regular meetings to touch base and move things forward. Anyone willing to join in would be welcome to attend, and there is no ownership over the meetings.
Because as dance professionals working all hours across the country, we need other ways to continue the discussions and take things further, so I've set up an email discussion list which can be found here groups.google.com/d/forum/cdf-gender-equality and a Facebook group www.facebook.com/groups/1509589062680932, so that people can use either or both in order to raise issues with each other (sharing Akram Khan's interview would be a very good example), discuss things to tackle and how to do it - and whatever else comes to mind. I can set up other tools such as an online forum, Basecamp etc, but only if they're of benefit to us.
At the end of the event, it felt like we were creating a movement. Perhaps that's what the outcome of this event is, or maybe it's simply creating a network of dance industry professionals who are fed up with the lack of change and who want to do something about it, even if it's only adding their voice. If this sounds like you, please join in, either through the mailing list and/or Facebook group above, or please do send me any other recommendations on how to facilitate this network. If there's simply something you want to say, such as a statement on gender in dance, then it can be added to the Contributions page, and the Resources page could do with more resources on it.
I hope you'll be part of what happens next.