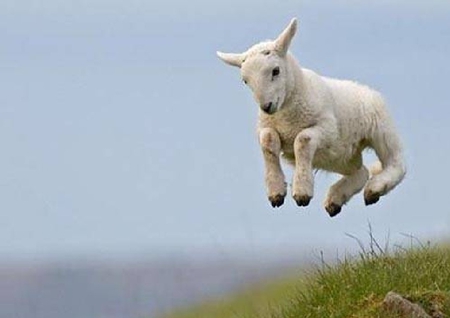 Ducks and water. Cats and milk. Tequila and lime. Chips and gravy. The Place and Mabel's. Yorkshire Dance and The Wardrobe. Beer and pretty much everything. Me and sofas. Some things just go together so naturally well. The same goes for the terms "dance artists" and "portfolio careers".
I don't actually remember the first time I heard the term "portfolio career": it's been an established and accepted fact of the dance industry for that long, and it's a topic I discussed with Newcastle College's dance students a few weeks ago. I talked about how rich and rewarding the work is yet how crap the pay is, and they asked why people do this: because we love it. But also - which I didn't tell them - because we have no choice.
If you're one of the minority who's unfamiliar with the portfolio career term, let's have a look at the dance industry from the perspective of the new graduate. Those from the vocational schools are trained to be brilliant dancers and choreographers, while the non-vocational schools offer ancillary training as well.
But what does the industry have to offer them when they graduate? In all the years I've been following the LCDS graduate shows, the number of graduates going straight into companies has dropped markedly (as a singular example), which means there are a lot of new graduates out there each year who need work to survive. And how are they going to manage that, without the paid work out there to sustain them?
What they learn very quickly on graduation is that being a dance artist doesn't actually involve a whole lot of dancing or choreography: what it does involve is a hell of a lot of admin. Marketing (dear old social media), PR, hunting for rehearsal space, funding applications, job applications, budgets, accounts, and everything else which gets in the way of actually being a practising dance artist. These are not skills which are consistently taught as part of their dance training, which means they have to figure them out very quickly once they're out there on their own.
Stepping forward a few years, these less-new graduates have picked up a number of additional skills along the way, for example photography, filming, producing, teaching, reviewing, management. This may be because the person in question - let's call her Dolly, after the infamous sheep - may genuinely seek that diversity of work in addition to dancing and maybe choreography too, but far more likely, considering our penniless funding system, Dolly cannot secure enough paid dancing work to cover her living costs, so she has to branch out into other areas so that she can afford to live. We all know that the typical London-based dance artist needs about six part-time jobs in order to survive, and that is what the term "portfolio career" means.
That said, outside of London, artists only seem to need around three part-time jobs in order to survive, but only one of them is likely to cover dancing or choreography.
We no longer live in an industry where dancers are simply dancers, or choreographers are simply choreographers. For starters, there is not that job security, and also, the people entering the industry need the stimulus of different areas of work within the industry, whether it is health-related, integrated dance, community work or something else which challenges them and which they have to offer.
The point is that the number of dance artists who can afford to live by one source of income alone is very small, and they probably don't live in London.
The other point is that the richness and diversity of portfolio careers cannot be underestimated. Personally, I've had many days which involve logo design, website design, press photography, reviewing, sending out press releases, tour booking, editing photos and footage, writing copy and consulting on dance development with venues: and that's just some of the work I've done in the last few years.
But that's my workload: a typical dance artist is likely to dance, choreograph and teach as the absolute minimum of his or her portfolio career; obviously there are people such as Nikki Watson of CoDa Dance who does so much work in the area of neurological disorders, or Rosie Kay's outreach work as part of her 5 Soldiers project, or Lauren Bridle and Lucy Ridley of The People Pile, whose work continually challenges and redefines how dance is created and shown. Another example is Nicole Guarino, who, as explained in a feature on Article19, moved into photography while recovering from an injury and is now extremely sought-after for her photography work, because her work is that good.
So does that help to clarify what a portfolio career is? And maybe this will help to explain why I am so annoyed at Equity: they claim to support "creative professionals", but only when they are dancers or choreographers. As soon as they move into teaching or any other area of work, they are no longer covered. And yet they are still creative professionals, or as the Equity website defines them, "performers and other artists".
Yes, Equity's hands are tied by its remit to only represent dancers and choreographers, yet the problem is that dance is the one artform which forces its members into ancillary roles from an early start because our performing careers are so damn short and we have no choice, whether through age or injury.
So, in the meantime, we take all the work which comes our way, and we relish in it, and it all pays really badly, but we do it because we love it.
So let's raise a toast to portfolio careers, because without them, most of us would be unemployed, and the dance industry would be a bleak place indeed!