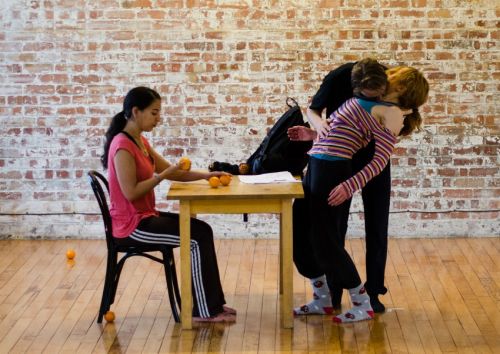 These photos were taken at Ieva Kuniskis's final rehearsal before taking Gone To Get Milk to Lithuania to perform at the prestigious Baltic Dance Festival.
As Zoe Georgallis could not join Helen Aschauer and Charlie Ford for this and other performances in Lithuania, Ieva Kuniskis took over her role.
Ieva will be presenting Gone To Get Milk on Sunday 7 July, and you can read more details here.
Photos by Chantal Guevara