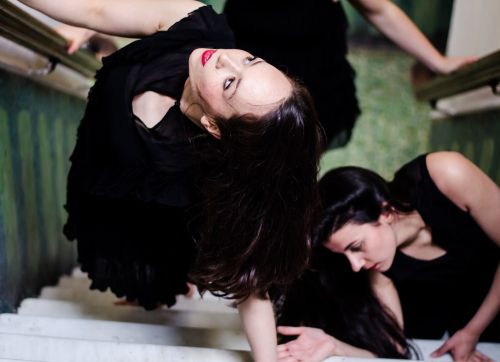 These aren't rehearsal photos so much as a photoshoot by Hana Saotome and two of her dancers, as she needed some publicity photos for Sombras do Tempo (shadows of time), which she'll be presenting at Cloud Dance Festival on Saturday 6 July.
This will be the third work she has created for Cloud Dance Festival, having performed four times with Beyond Repair Dance as well in the distant murky early years of Cloud Dance Festival.
More details of Hana and her work can be read here.
Photos by Chantal Guevara