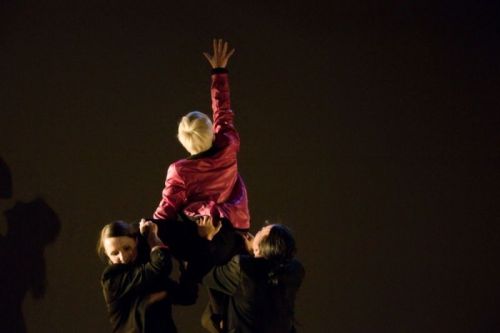 Taciturn is an all-female dance company based in Liverpool. Working together since 2006, the company produces and performs vibrant and diverse works which have wide appeal. Working with other choreographers along the way, such as Gary Clarke, Company Chameleon and Frauke Requardt to create this work, taciturn have enjoyed performing nationally in theatres as well as transferring work to perform in public places and spaces. We always aim to create dance which is honest, open and entertaining.
Femme
Taciturn's take on all that it is to be female. From the everyday to the extraordinary, the piece looks at the many performances of a woman.
Femme is created by taciturn dance company, a new commission made possible by MDI and DIGM working in collaboration.
Choreographed by: Taciturn - Jenny Rees, Jenna Roberts, Jennie Hale
Dancers: Jennie Hale, Lizzy Ryder
Music: Francois – La Femme; I wanna be loved by you – Marilyn Monroe; La Femme Resort – La Femme
www.taciturn.co.uk
Twitter: @taciturndance
Facebook: Taciturn Dance Company