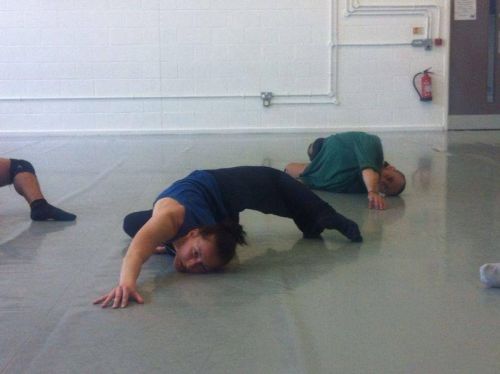 Friday 15 November. RDC (Rutherford Dance Company) is a newly-founded contemporary dance company based in Birmingham. RDC is the parent company to the award-winning professional youth contemporary dance company RDC Youth. Both RDC and RDC Youth are under the artistic direction of Adam Rutherford.
Since graduating from Laban, he has worked with and performed works created by many high profile choreographers including Matthew Bourne, Tamsin Fitzgerald, Hofesh Schecter, Enrique Cabrera, Wayne Sables and Helen Parlor.
Adam has worked as a rehearsal director for both cruise liners and leading contemporary dance companies, directing the rehearsals of pieces choreographed by Tamsin Fitzgerald, Tom Dale, Freddie Opoku-Addaie and Rosie Kay. Adam has recently worked as the rehearsal director for 2Faced Dance Company's 'Out Of His Skin' and Rosie Kay Dance Company's 'There Is Hope'.
Adam has recently been the Assistant Choreographer to award-winning choreographer and Yorkshire Dance Associate Artist Gary Clarke for a DanceXchange initiative entitled Birmingham Dancing to celebrate the opening of the New Birmingham Library.

Me & My Shadow
'Me & My Shadow' is a work in progress and the result of research & development periods supported by DanceXchange & Warwick Arts Centre.
'Me & My Shadow' is an exploration into the understanding of the 'dark side' of our psyche and the feeling of experiencing loneliness when constantly surrounded by others. The shadow (Jung) is the unkown darkside or our personality - whatever we deem evil, inferior or unnacceptable and deny in ourselves stems from loneliness and becomes part of the shadow.
Choreographer: Adam Rutherford
Dancers: Johnny Autin, Laura Vanhulle, Patsy Browne-Hope, Rebecca Namguads, Theo Samsworth, Joshua Hubbard
Music: white noise sound scores & Jon Hopkins
www.rdcyouth.com
Twitter: @RDanceCo @aerutherford
Facebook: RDanceCo