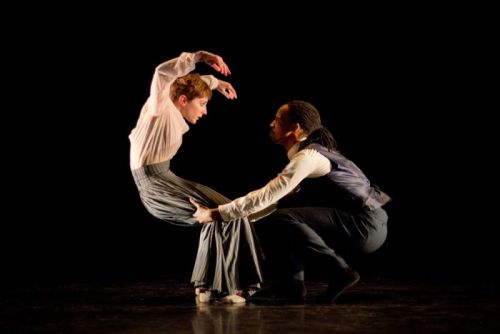 Born in Ugie, South Africa. Previous to joining Rambert, Mbulelo choreographed for Dance For All and Cape Town City Ballet. He joined Rambert in 2007 and has created works for Rambert Season of New Choreography and the Rambert Summer Schools. Mbulelo is a young choreographer who is interested in movement and physical theatre.
The State in-between
The piece is inspired by the state of anxiety, confusion and self judgement that comes with the space in-between certainty.
Choreographer: Mbulelo Ndabeni
Dancers: Mbulelo Ndabeni, Simone Muller-Lotz
Music: Yesterday by Blue Note
Mbulelo Ndabeni working on a previous solo, Face Up