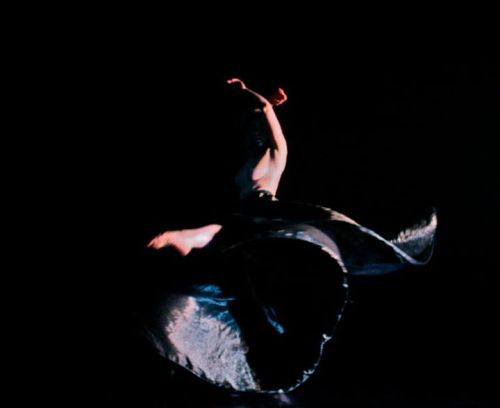 Friday 15 November. Lo-Giudice Dance was formed in 2011 by choreographer Anthony Lo-Giudice. Based in Newcastle upon Tyne, the company has perfomed work in The Edinburgh Festival Fringe, The Alfre ve Dvore Theatre in Prague, Stockton International Dance Festival, Movimentale Fesitval in Italy and Cloud Dance Festival in 2011. Noted projects have been ROMA, a Dance City commission performed at the Edinburgh Fringe, Distant Light in collaboration with The Royal Northern Sinfonia and Construction of the Seraphim performed at San Domenico Maggiore, a UNESCO world heritage building in the heart of Naples.
Anthony was selcted as one of 12 european emerging choreographers to be part of the se.s.ta coaching choreographers program in the Czech Republic within which he was mentored by Jean Christophe Pare, Director of Dance for the French Ministry of Culture in 2012. This relationship continues and the group are currently working in Naples in collaborating with the Movimentale Festival. Anthony, his dancers and a team of Italian dance artists are at present working on a new dance project which will tour Italy in 2014 in collaboration with ArtGarage in Naples. Anthony was one of Dance City's first Associate Artists, and Anthony is still continually supported by Dance City through mentoring and artistic support.

Distant Light
Distant Light was a commission from The Royal Northern Sinfonia to create a piece of choreography to Peteris Vasks Violin Concerto which was performed alongside the orchestra as part of an evening at The Sage Gateshead in March. Anthony Lo-Giudice worked alongside Violinist Bradley Creswick and the orchestra in order to create a choreography refelective of the comission yet providing a new visual stimuli to the concerto Vasks had created. The work draws influences from Vasks origional themes of indipendance, exhile and segregation caused by the Lavtia's turbulant struggle for indipendance. The choregraphy draws upon these influences whislt reflecting the collaboration between violinist and soloist.
Choreographer: Anthony Lo-Giudice
Dancers: Molly Hodkinson, Shelley Brettle, Rachel Jean Birch
Music: Peteris Vasks Violin Concerto
www.logiudicedance.co.uk
Twitter: @LogiudiceDance