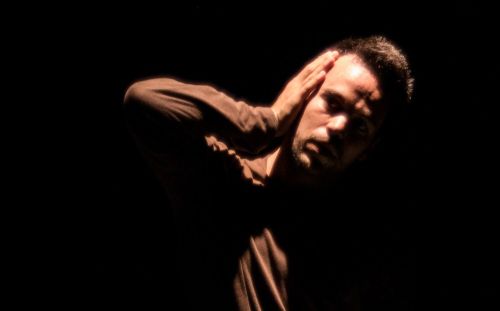 Johnny Autin has been performing, choreographing and directing work from the very start of his career in dance, experimenting with a range of different styles, from contemporary and street dance to flamenco. He has worked internationally collaborating with choreographers and companies in France, the Netherlands and Spain, as well as touring work across Europe and South America.
Based in the UK for over 6 years, Johnny has worked as a rehearsal director, choreographer and dramaturg for companies including: Kompany Malakhi, Tempered Body Dance Theatre, Harnisch-Lacey Dance Theatre, State Of Emergency, SmallPetitKlein and 2Faced Dance Company. He has performed works by Kwesi Johnson, Tom Dale, Tamsin Fitzgerald, Freddie Oppoku-Addaie, Gregory Maqoma and Luca Silvestrini, to name just a few.
As a choreographer Johnny's latest commissions include the solo work 'Soupirs' for Collision Dance Company, 'Beyond' choreographed for Ludus dance and 'The Calling' in collaboration with 2Faced Youth Dance Company. More recently, Johnny choreographed and performed a work-in-progress solo 'Taksim Square' which was premiered in London at Cloud Dance Sundays.

Taksim Square reloaded
Taksim Square reloaded is a poignant and energetic piece of dance theatre inspired by this year's popular protests in Turkey against Erdoğan's government and the violent clashes with the riot police in Ankara and Istanbul. The performance is aimed to be politically informative and can be applied to any demonstration that took place during the arab spring since the end of 2010.
Drawing on personal testimonies, key images and statements the work takes its audience on a brutal journey, reminding us of the harsh realities that people are facing in other parts of the world. Johnny uses symbolic movements, patterns and a full-out body language to build up an intense portrait of repression and tell his story.
Choreographer: Johnny Autin
Dancer: Johnny Autin & 5 guest dancers tbc
Music: Cajon by Daniel Waples & Flavio Lopez ; La Dispute by Yann Tiersen; The dance (inside) by Ceccal
www.westmidlandsdance.com/profile/johnnya
Twitter: @JJdanceartist & @AutinDT
Facebook: Autin Dance Theatre
Trailer
Photos by Chantal Guevara