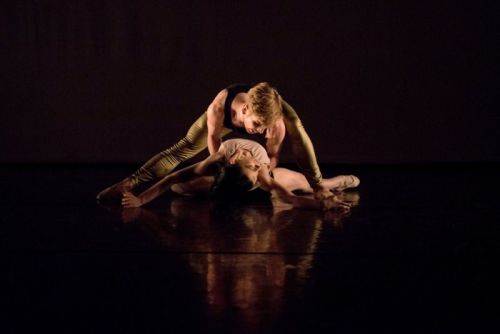 Born in Malaysia, Raymond Chai has worked in television, musical theatre and classical ballet.
He danced with the National Ballet of Portugal and in musical theatre productions for the Royal Shakespeare Company; the London Palladium; Royal National Theatre and Theatre Royal, Drury Lane, as well as in Stuttgart, Hamburg and Zurich. His credits for German television include Tatort and Zorc and he choreographed for the UK television show, Auf Wiedersehen, Pet for the BBC.
Raymond's other choreographic commissions include working for Ballet Black (Linbury Theatre, Royal Opera House), the National Ballet of Portugal; Hong Kong Ballet; Sommer Tanz Fest (Switzerland); Staatstheater Karlsruhe, East London Dance(Stratford Circus), Artelier at the Music Room and The BrideWell Theatre and the King's Head Theatre in London.
Raymond has been guest teacher for Matthew Bourne's New Adventures; Richard Alston Dance Company; Hong Kong Ballet; Akram Khan and The National Ballet of China; Ballett de Badisches Staatstheater Karlsruhe; Ballett de Niedersachsische Staatstheater Hanover; National Ballet of Portugal; Singapore Dance Theatre; English National Ballet; Rambert Dance Company, Hofesh Scheter, DV8 and Random Dance.
He teaches Professional Ballet at DanceWorks in London and is the Chief Ballet Master for Ballet Black. He is also currently a Ballet Lecturer at the London Contemporary Dance School.

(working title)
A lone man, a lone woman. There is a strong sense of tension between them. Is it love, is it hate, is it sexual, is it friendship? The tension builds - we feel a sense attraction getting stronger and stronger. Can this attraction turn to love? There is a fine line between tension, unease and attraction.
Choreographed by Raymond Chai
Performed by Melanie Lopez and Oliver Freeston
www.raymond-chai.com
Facebook: RaymondChai
Photos of Ballet Black, copyrighted by Bill Cooper