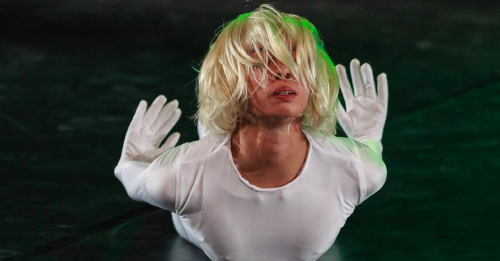 Friday 5 July. Paolo Mangiola is a dancer, choreographer and dance educator based in London, currently working as a freelance in Europe. Paolo started his dance training in 1989 at the Italian Secondary Music Conservatory, he later attended the Diploma School of Art and in 2000 graduated from the Accademia MAS, Milano.
As a dancer, Paolo worked closely in creations from choreographers such as Mauro Bigonzetti, Daniela Kurz, Jacopo Godani, Andre Gingras, Jorma Elo , Rui Horta, Stjin Celis, William Forsythe and Jiri Kylian. Paolo kept exploring his creativity as a choreographer, working closely with other professional dancers in the pursuit of his own choreographic skills.
Keen to continue this exploration further, he relocated to London and joined Wayne McGregor|Random Dance in 2008. Since relocating to London, his choreographic work has been performed at The Place, Lilian Baylis, Sadler's Wells, Stuttgart Solo Competition and most recently at the Linbury Studio, Covent Garden and in Rome for the Balletto di Roma. Paolo is currently studying for the MA program at The Place, London.

Nuclear Romances
An exploratory solo performance that investigates the side effects of nuclear energy. The impact that has had in our lives physically and emotionally. Danced by the Japanese award winning dancer Fukiko Takase, the solo is formed by 2 distinctive sections that create the structure of this choreographic work.
Choreographed by Paolo Mangiola
Performed by Chihiro Kawasaki
www.paolomangiola.com
Twitter: @paolomangiola