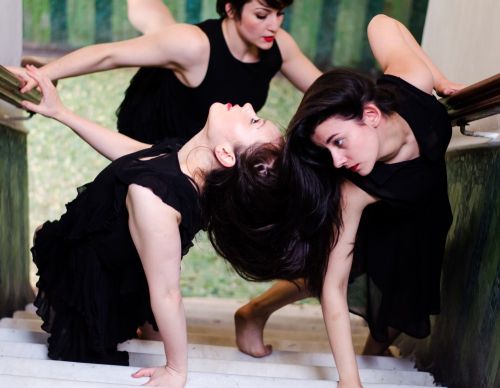 Saturday 6 July. Hana Saotome trained at the Northern School of Contemporary Dance. She has performed and toured throughout Europe and the UK with various companies and independent choreographers, including Beyond Repair Dance, Movement Angol Dance Company and Dancing Nikita Company. Hana has also created many of her own choreographies and solo performances that have been successfully received in various London theatres, dance festivals and events.
Sombras do Tempo (shadows of time)

Time is always present, in our gestures, in our sight and in the way we move. Because of the movements of life, we become 'Shadows of our time' a way of not forgetting who we are, where we came from and where we will go.
Choreographed by Hana Saotome
Performed by Hana Saotome, Aya Saotome, Samantha Booth, Tanya Grieg, Isabelle Zip, Dilini Ratnayeke, Silvia Lioci
View photos of a photoshoot with Hana and her dancers here
hanasaotome.weebly.com
Facebook: Hana Saotome