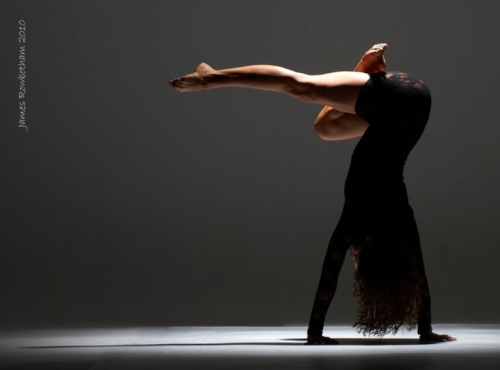 Friday 5 & Sunday 7 July. Ella joined Russell Maliphant Company in 2011 and has just completed an International tour with the company performing in 'The Rodin Project'- which explores the sculptor Rodin's work using a fusion of Contemporary and each dancers individual style. She was also a paid professional in the Olympic opening ceremony 2012.
Ella began her dance career as a Salsa and Samba dancer, training in Bristol, Leeds, Rio de Janeiro, New York (Lisa Ullman scholarship) and Havana. Ella was selected as a Passista (1st soloist) in Rio Carnival in 2006 and as Rainha da Bateria at the London School of Samba in 2008. In 2007, Ella established Element Dance Company, a Latin company using elements of Ella's other disciplines. The company has performed across the UK and Internationally and came first in a category of the European Salsa Championships 2007. The company consists of 6 dancers, as well as offering classes and other opportunities to dancers and members of the community.
Ella began Contemporary as an apprentice with M and Em Dance Company in Leeds before moving to London to attend the London School of Contemporary Dance.
Ella began breaking in Birmingham and has since trained with Full Circle (NYC), Sunanda and Renegade and is a member of bgirl crew Suprema (London).

EVOL
EVOL was originally created by Ella in 2010 at The Surgery (Jonzi D Productions). In 2011, Ella gained Arts Council funding to revisit and extend EvoL at Yorkshire Dance Centre working with choreographer Mickael 'Marso' Riviere and Producer Sparkii Ski.
EVOL is inspired by, 'When Yes means No, No means Maybe, and the Blanket of Confusion in Between' (Lisa R. Wilson) Between 75 and 95 per cent of rape crimes are never reported to the police, because the attacker is known to the victim personally.
Choreographed & performed by Ella Mesma
www.ellamesma.co.uk
Twitter: @EllaMesma
Facebook: EllaMesma