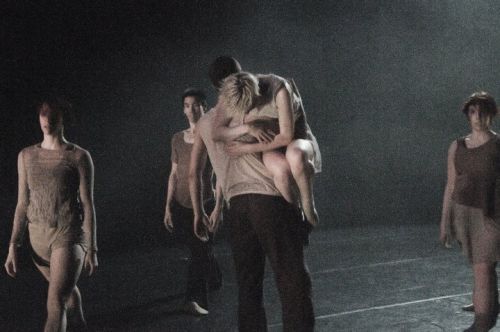 James Cousins Dance is an up-and-coming contemporary company led by Artistic Director and choreographer James Cousins. Based in London, James aims to entertain and inspire with his work and hopes to bring quality contemporary dance to a wider audience.

Whilst studying at London Contemporary Dance School, James created his first work, The Still Point. It was an immediate success, selected for the LCDS Graduation Performances 2009 and chosen to represent the school at the opening gala of The Place's 40th Birthday Celebrations as well as winning both Best Performance and Best Choreography at The London Contemporary Dance Competition 2009 and being taken to Spain as a semi-finalist in the VIII International Burgos-New York Choreographic Competition. He is currently a dancer in Matthew Bourne's New Adventures.


Taste Water Again

Taste Water Again follows a lone female in her search for resolve, in the wake of an unexpected and harrowing experience, beyond her control.

With dramatic lighting designs by Lucy Hansom and a cinematic sound score which drives the piece forward, the seven powerful young dancers sweep you into their world of chaos and despair.

Premiered on the 21st January 2011 at The Robin Howard Dance Theatre at The Place as part of Resolution! 2011.

Choreographed by James Cousins
Dancers: Katie Lusby, Yaa Appiah-Badu, Megan Griffiths, Aurelie Poles, Liam Riddick, Chris Scott and Teerachai Thobumrung
Lighting Design: Lucy Hansom
Music :Klarnet Solo by Taksim Trio, Rachel by Senking, Killshot by Ben Frost. Edited by James Cousins

website: www.jamescousinsdance.co.uk

Reviews of Taste Water Again:
"Taste Water Again... punched above its weight thanks to an imaginative edge... Cousins could make a major splash." - Keith Watson, Resolution! Review

"A particular standout for the evening, James Cousins 'first footing' piece Taste Water Again expanded through space, cleverly developing an original style." - Rhian Lewis, Resolution! Review

"The presence of Matthew Bourne in the audience was no accident. He was there to check out the work of New Adventures dancer James Cousins, whose Taste Water Again was getting a well-deserved second showing in the Resolution! season." - Keith Watson, Resolution! Review

Photos copyright Mikah Smillie.