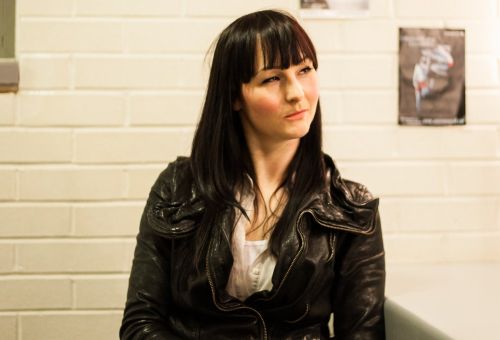 Our next featured artist from Newcastle is choreographer and film-maker Joelene English, who will be presenting an extract of her current Dance City commission, February 11th 1963, about Sylvia Plath's relationship with Ted Hughes and the end of her life. Since the original commission, Joelene has been invited to perform it at Touch Wood at The Place, MDI showcase Northern Dances, and now at Cloud Dance Festival on Saturday 16 November. Further details can be found here.
Joelene has a very unique choreographic eye, largely thanks to her commencing her dance training at a slightly later age, and being very clear from the start about what she wanted to create. Her driving inspiration is the mind: what people think, what motivates them, how do they handle difficult situations, and she explores different media and locations to present her work, especially film, resulting in a very cinematic feel to her choreography.
She will be partnering with Wayne Summerbell, a London-based actor who she has collaborated with for several years for this performance; Wayne will be portraying Ted Hughes.
Trailer and interview to follow!
Photos of Joelene English at the end of the interview by Chantal Guevara