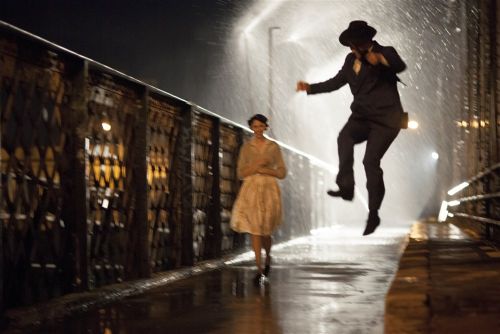 Two dancers, aged 81 and 84, look back on their lives in dance, from when they met and began dancing together aged 14 and 17, little knowing how their partnership would transform the world of dance.
Their story is universal, sharing the physical, emotional, financial and career challenges common to all working in dance, including the sacrifices and pain in sustaining their careers together over five decades, long after their stormy relationship had dissolved.
After several years of performing in clubs and small venues, the dance industry in their country was in decline, so they devised a new show to tour to mainstream stages across their country and globally, performing across Latin America and the United States; in the early 80s, having separated several years previously, they were reunited to perform in a new musical which became one of the most successful Broadway shows ever to be staged.
Now in their 80s, both continue to dance daily, and 'Our Last Tango', a new film directed by German Kral and executive produced by Wim Wenders (Pina, Buena Vista Social Club) tells the story of Maria Nieves Rego and Juan Carlos Copes in their own words, from their early partnership and the reality of their lives while being feted as tango's most famous dancers, and being heralded for making the Argentine tango famous around the world through productions such as 'Tango Argentino' and 'Tanguera', which continues to tour to the UK.
When asked to explain her success despite never having had a dancing lesson, Maria Nieves Rego replied "The first time I danced the tango, it entered my skin through my feet, passed from my skin to my blood and through my blood to my heart. It requires no acrobatics, you simply have to devote yourself to your heartbeat."
Our Last Tango premiered at Toronto International Film Festival in 2015 and also screened at Yamagata International Documentary Film Festival, Japan and the Berlin International Film Festival, and it premieres in London on 20 September ahead of a nationwide release from 22 September. For more details and booking information, please visit www.ourlasttangofilm.co.uk