Blue Cloud Scratch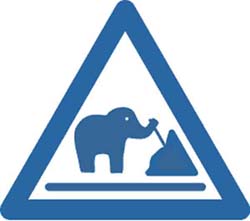 Blue Cloud Scratch is a new scratch night for the independent dance sector curated by Blue Elephant Theatre and Cloud Dance Festival. Blue Cloud Scratch aims to provide UK-based dance artists with opportunities to present their works in progress and receive feedback from their peers and audiences alike.
Currently bimonthly, with future dates to be added, our scratch night will provide artists with a friendly space in which to show their work, with facilitated Q&A, full technical and marketing support, documentation (photography and filming) and a box office split (with a bit extra chucked in).
Blue Cloud Scratch has originated from Cloud Dance Festival's open space event in January on gender and equality, and seeks to address the need for scratch nights and feedback sessions, while Blue Elephant Theatre seeks to explore ways to support independent artists.
For people unfamiliar with the concept of a scratch night, it's an evening where artists can present their work in progress in a friendly environment, enabling them to test it on audiences and receive feedback on their work so far. It is not a performance opportunity, nor - as we have received so many applications from artists beyond the UK - an opportunity for overseas artists to present their work to London audiences. We're very grateful for your interest, though.
The Blue Elephant has long aimed to supporting emerging choreographers and has worked with Jerwood-nominated choreographer Fleur Darkin, thrice-National Dance Award nominee Sally Marie and Levantes Dance Theatre, who performed at the Blue Elephant in 2006 and 2007 before going on to win the Oxford Samuel Beckett Theatre Trust Award in 2009. More recently, they have worked with Carlos Pons Guerra, nominated for the Emerging Artist Award at the 2015 National Dance Awards, and programmed their inaugural dance festival, Elefeet, featuring a range of work form emerging choreographers Zosia Jo Dowmunt, Mounir Said, Andrea Queens, Andrea Walker, Rachel Johnson, Justyna Sochaj, Dorota Popińska and Masha Gurina, which was a great success with half of the performances selling out.
Cloud Dance Festival has spent many years, exploring, among other avenues of work, ways for dance artists to show their work, with projects including Cloud Dance Festival, Cloud Dance Sundays (with Giant Olive), Made Up North (with Seven Arts, Leeds) and Cloud Dance Friends (with New Diorama Theatre).
Our upcoming scratch nights will be on Wednesday 9 March and Tuesday 31 May, with further dates to follow.
If you would like to participate, please complete this form, and if you have any questions, please do email Niamh de Valera (Blue Elephant Theatre) and Chantal Guevara (Cloud Dance Festival) at This email address is being protected from spambots. You need JavaScript enabled to view it. For technical information about the stage and lighting, please visit www.blueelephanttheatre.co.uk/companies. Our only requirement is that you are based in the UK.
As the 9 March scratch night is very soon, please get your applications in as soon as possible, as we'll be assigning slots as we go rather than wait till an arbitrary deadline. For the 31 May scratch night, please get your application in by 1 May.
Thank you!

Niamh de Valera and Chantal Guevara