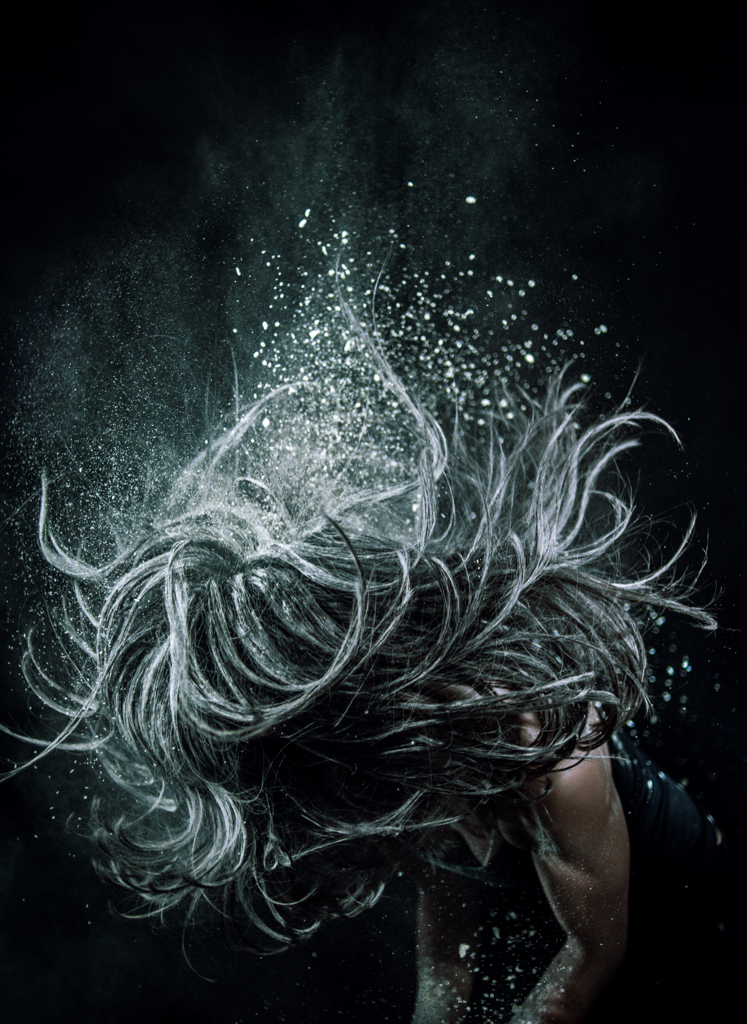 After many years of wanting to present Avatâra Ayuso's work as part of Cloud Dance Festival, she presented an excerpt of a new work, Balikbayan, in our November 2013 festival, performed by Estela Merlos, who was then a dancer with Rambert Dance Company. She completely amazed her colleagues who had never seen her move in such ways previously, and so it was little surprise that she chose to leave Rambert soon afterwards.
Having seen her first UK choreography at the end of 2013 and had several conversations with Estela about her future plans, it was about time I interviewed her ahead of her upcoming premiere at The Place on Saturday 24 January. Tickets are still available and can be bought from here.

So, tell me a bit about your background - as we know, the press coverage so far has emphasised your work with Northern Ballet Theatre and DV8 but not mentioned much else.
I was born in Barcelona and trained at Escola de Dansa Madó until I was seventeen, and then I obtained a scholarship to get into Central School of Ballet in London. Upon graduation, I joined Cannes Jeunes Ballet and became a member of IT Dansa-Barcelona two years after that. I joined Rambert in 2008 and danced with the company for six years as well as performed works with NMC, Goddard|Nixon and AVA Dance Company.
There are so many artists who present work for Resolution!, and I can understand sometimes information can get overseen or mistaken . Unfortunately, the press release mentioned the companies I did short collaborations with while being a student at Central School, instead of highlighting the company who I have worked with the longest and most recently as a professional dancer.
But at the end of the day, I hope people come to see who I am and what I want to say now.

You recently left Rambert after being with the company for a number of years. What were your plans on leaving the company?
After leaving Rambert in June, I had a few short projects lined up such as joining AVA Dance Company for several months. Having a bit more freedom in my schedule has enabled me to deepen other skills, such as choreographing and teaching, which I also feel passionate about. Since Avatâra Ayuso's premiere at the Lilian Baylis I have been mainly focusing on the new work I will present at Resolution this Saturday 24th of January.
What have your first months as an independent dance artist been like? Is it what you expected, and have there been any surprises?
It was a hard decision to leave Rambert, I spent six wonderful years in the company, everybody there became part of my family. But I had the need to explore other fields and pursue other goals. I was very interested in stepping into the freelance world and see what other opportunities could challenge me in a different way. I have so far been very fortunate and have been finding every part of it very fulfilling and most importantly, I am getting to know a new me. Learning, taking risks and to keep developing is clearly what feels right at present.


You recently worked with Avatâra Ayuso on her recent showcase, performing in two of the works. Can you tell me more about that, and how was the experience for you?
I started researching material with Avatâra several months before leaving the company. This was definitely a new challenge as I was discovering a new way of moving and expanding my vocabulary as a dancer.
It was very interesting to develop this solo work a lot further once leaving Rambert and having more time to do so.
At the showcase I performed a solo and a quintet piece. The solo was more of a personal journey, as the work explores migration and alienation of a filipino woman. My mother is filipino herself and although she has lived in Spain for many years I can identify what kind of feeling she might have gone through in the past, as I am a foreigner in this country myself.
Taking part in the new group creation allowed me to work with Avatâra's choreography again, this time in a different way. It was very enriching to have the input and personalities of four other dancers including the choreographer herself. One of the many things I have learned from Avatâra is her determination and persistency with the high quality she demands in her work. Her attention to detail is very inspiring and I think it has been a very strong influence in the way I like to work with my choreography.


Tell me about your choreography background; I saw the work you created for the Rambert workshop in 2013, but you've created far more work before then, too.
My first choreography was part of 'Design for Dance' while being a student at Central School of Ballet. It was a great experience to be able to collaborate with a Central Saint Martin's design student at such an early stage of my choreographic interest
I was fortunate that Cannes Jeunes Ballet and IT Dansa offered a choreographic platform for their dancers, which enabled me to keep developing these skills.
During the six years at Rambert, I created solos and group pieces for schools in Spain as well as presenting my own works for several galas.
It wasn't until December 2013 when I felt the strong need to choreograph 'Entre Tú y Yo' for Rambert's New Evening of Choreography. I think, after that chapter, I have been willing to invest more time in how I want to express myself and what are the concerns and interests I want to communicate.


What inspires and stimulates you as a choreographer? What do you want to achieve with your choreography?
I think the biggest challenge for me as a choreographer is how to get the dancers and every member of the team feel as connected and fulfilled as possible with the work and the person who is creating it. I strongly believe that if the working atmosphere is honest and true to everyone involved, the final result will reach the audience.
My strongest wish is to move people when they come to see my work. Probably because that is the feeling I want to get after watching someone else's work. I love it when I go to a performance, an exhibition, or the cinema, and I get so touched by what I have witnessed, that I can't stop thinking about it until I get home and do more research about the artists. That is what I want to strive for.
For people who don't know your choreography, how would you describe your work?
I am a very passionate, caring and disciplined person and I think that reflects in my choreography. I try to aim for detail and honesty. I love working with people who are open to give everything about themselves and I like to push that if the potential is there. I think my choreography, as any other choreographers, is an influence of all the people - artists and non-artists - who have been an inspiration in my life blended with my personal essence and beliefs.


Okay, so it's only a few days away until the premiere of your new work at Resolution; can you tell me more about the work and the creation process?
'My Dust Will Tell' has been a very positive and enriching process for all the members of the group. Together with our musician, R. Enrique González, and my dance partner in this piece, Piedad Albarracín, we have reached a powerful understanding of each other and I hope this will be reflected on stage. The piece is a journey of courage and compassion, exploring an urge to escape from a feeling of oppression. This is a vast word and can have many layers, but I believe we have found a way to encapsulate what it means to us and I hope the audience will be able to somehow identify with it.


What are your plans for after Resolution? You've mentioned that you're planning to create a duet with your partner, Thomasin Gülgeç.
Straight after Resolution, I will be working on a commission by Kettle's Yard Gallery in Cambridge, choreographed by Malgorzata Dzierzon [of New Movement Collective] and composed by Kate Whitley.
Mid-February, Thomasin and I will start an R&D in Barcelona for a new duet which we are planning to share in London and keep developing further whilst we maintain other commitments during the year.
Thomasin and I have very similar visions about what we want to express and how. I am very excited to be working in the studio with him again and see what happens next.


Final question: there'll be postshow drinks on Saturday, right?
I hope so!
Tickets are still available for Estela's premiere at The Place on Saturday 24 January, and tickets can be bought on the door at The Place, or from here: www.theplace.org.uk/estela-merlos-joan-clevill%C3%A9-jayne-port
If you would like to connect online with Estela, please use the links below:
Twitter: @MerlosEstela
Facebook: estela.merlos.7
web: www.estelamerlos.blogspot.co.uk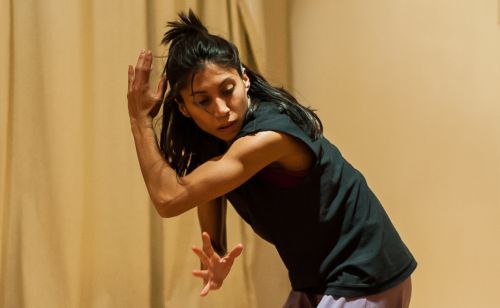 Photo by Chantal Guevara