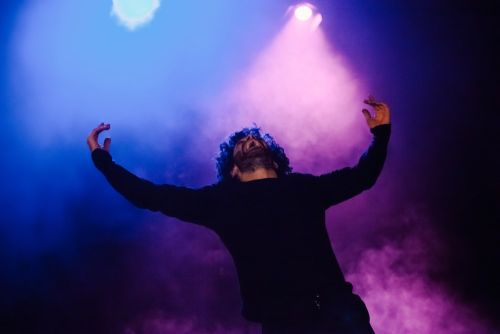 John Ross initially trained as an actor before training as a dancer at London Contemporary Dance School. Since graduating, he has worked with numerous choreographers such as Jasmin Vardimon and Tom Dale. John won the Matthew Bourne Choreographer Award in 2013, is a BBC Performing Arts Fellow and is BBC's 32 ones to watch of 2015.
He is currently supported by Swindon Dance and Artsdepot. 'Blink' is John's first full-length production which will be completed in 2016.

Blink [preview extract]
Taking influence from American author Mitch Albom's 'The five people you meet in heaven', Blink follows Eddy who passes on, and before entering heaven fully, meets five important people from specific times in his life. This is one of those five people.
Choreographer: John Ross
Dancers: Daniel Whiley and Miranda MacLetten
Photo copyright: Danilo Moroni
Music composer: Greg Haines
web: johnrossdance.co.uk
Twitter: @johnrossdance
Facebook: John Ross Dance