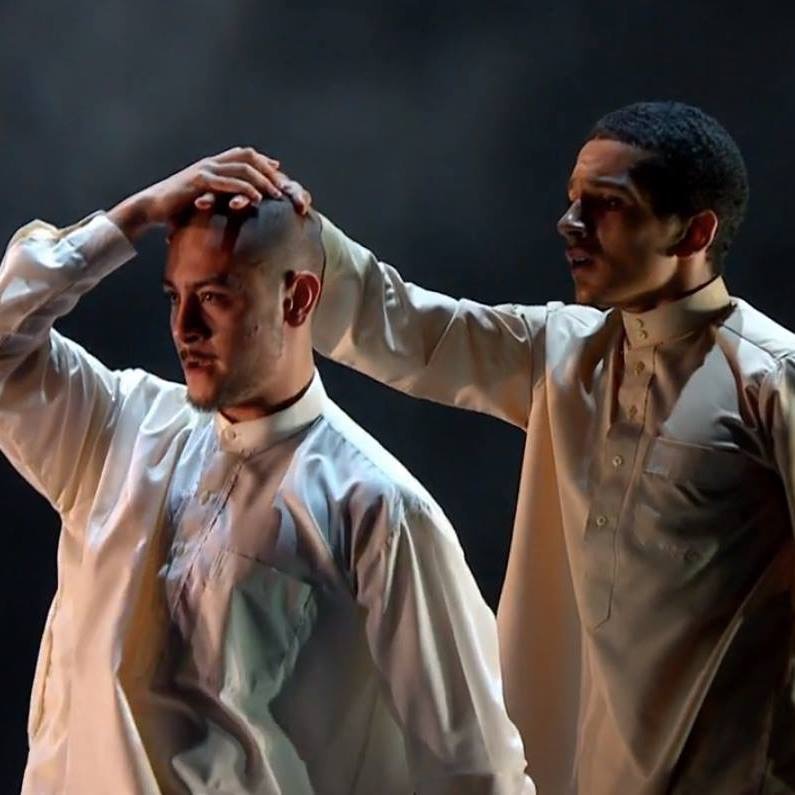 Jason Mabana is Belgian and from a Filipino/Italian heritage. Inspired by his father, Jason started to dance at a young age. Versatile, he explored many different styles such as ballet, contemporary, capoeira, flamenco and hip-hop. He also trained in Thai boxing.
At the age of seventeen, Jason moved to London where he trained at the Rambert School of Ballet and Contemporary Dance under the direction of Ross McKim. He describes his experience at the Rambert school as diverse, physical and rewarding. Jason also had the opportunity to work with Kerry Nicholls in 'Street Stories' where he performed at Linbury.
In March 2014, he was part of 'Design for Dance' where he performed a piece called 'Defiance' by Elm.Nea Ensemble. This piece was also performed at the Raw Talent Festival. Furthermore, Jason danced at Lilian Baylis with the Rambert School Performance Company where he performed and choreographed 'Metamorphoseon Libri' and 'The Night Ceremony'. In summer 2015, he choreographed Hidden for Jacob O'Connell which was performed as part of the BBC Young Dancer Competition. Jason is currently a company dancer with Shobana Jeyasingh Dance Company.

Hidden
Hidden is a piece about a struggle that shows the ambiguity of a relationship between two conflicted and dominant people. The piece follows the two characters through different encounters which affects the qualities and dynamics between this partnership.
Choreography: Jason Mabana
Dancers: Jason Mabana and Jacob O'Connell
Length: 7 minutes