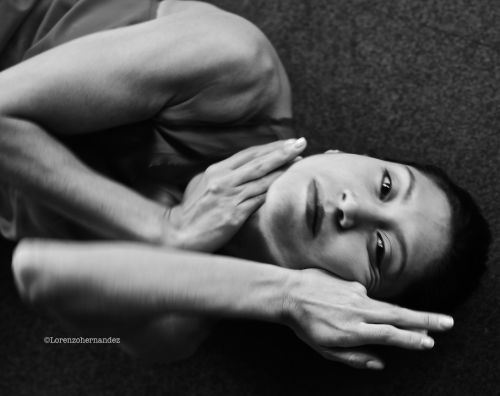 Born in Barcelona, Estela trained at Escola de Dansa Madó and Central School of Ballet in London. Before graduation, she obtained the Solo Seal Award, toured with Ballet Central and performed with Northern Ballet Theatre and DV8.
After working with Rosella Hightower's Cannes Jeune Ballet (France 2004-2006) and IT Dansa (Barcelona 2006-2008), she joined Rambert Dance Company, where she toured nationally and internationally from 2008 to 2014.
During these years, Estela created roles and performed works by Jiri Kilyan, Nacho Duato, Ohad Naharin, Christopher Bruce, Carolyn Carlson, Merce Cunningham, Itzik Galili, Rafael Bonachela, Alexander Ekman, Jean-Christophe Maillot, Barak Marshal, Siobhan Davies, Javier de Frutos, Marguerite Donlon, amongst other acclaimed choreographers.
Since becoming a freelance artist in 2014, she has worked with Didy Veldman, Shobana Jeyasingh Dance, Renaud Wiser Dance Company, New Movement Collective, AVA Dance Company, Patricia Okenwa, Goddard Nixon, Malgorzata Dzierzon and N'da Dance Company.
As a choreographer, she has presented her own work in Spain and the UK, including creations for Rambert's New Evening of Choreography at the Lilian Baylis Theatre and The Place's Resolution! 2015.
Estela was nominated outstanding dancer of the year by Dance Europe Magazine in 2010.
web: www.estelamerlos.blogsopt.co.uk
Twitter: @MerlosEstela
UKOK

"She is covered in these mystical creatures that go all the way down both arms to her finger tips. On her left shoulder she has this large tattoo of a deer, the one animal who could pass from the earth to the spiritual world and back again" - The Ascent of Woman, BBC documentary
Inspired by the alliance of women with nature in nomadic culture, this solo explores the intuition and vigilance of the feminine figure.
Choreograhy and perfomance: Estela Merlos
Costume: Thomasin Gulgec and Estela Merlos
Duration: 6min

Reviews for Estela Merlos's 'Entre Tu Y Yo', performed at The Place in January 2015

"My Dust Will Tell immediately set the precedent for high calibre performances as choreographer Estela Merlos along with Piedad Albarracín Séiquer launched into a smooth, silky duet with fluidly rhythmic phrasing." - Hailey McLeod, Resolution Review.
"A brilliant piece and a highlight of the evening! The permeability of ego boundaries was brought to life through dancing. The choreography was astute, clean, edgy and also wonderfully danced..." - Rosamaria Kostic Cisneros, Bachtrack