Details

Category: features
Published: Wednesday, 23 October 2013 02:30
Written by Chantal Guevara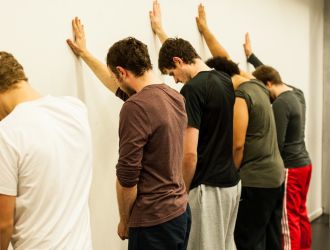 The first of the Showtime rehearsals we've covered so far was Wolfpack by John Ross Dance - and John's final rehearsal with the dancers before returning to Leeds, which made it a particularly thorough rehearsal, especially with two new dancers being trained up.
John Ross presented an excerpt of Wolfpack in its early stages in our July festival, Lacuna, and we're really looking forward to showing you the completed version on 16 and 17 November, even if the lack of the rear wall may be complicating things a bit! Further details of his performance can be found here.