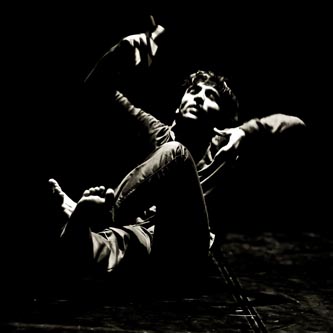 Sunday 17 November. Kirill Burlov started to dance when he was 4 years old and has dedicated his life to this artform ever since, training at Riga Ballet School and later studying choreography at the Latvian National Academy while a soloist in Latvian National Opera House, choreographing two ballets for the Latvian National Opera House and also for the Baltic International Festival.
After moving to the UK, Kirill performed as a soloist with Northern Ballet Theatre and The Cathy Marston Project before joining Rambert in 2007 and has choreographed several workshop pieces for the regular Seasons of New Choreography.
In 2010, Kirill presented a solo for Dane Hurst at the Stuttgart Dance Competition and was invited to dance with the Michael Clark Company, and to participate in the creation of the performance work created for the Turbine Hall at the Tate Modern. His work has continued to be performed at various dance festivals over the years, including at the Latvian National Opera House.
I Need To Go Home (extract)
Two men and a sofa: details to follow.
Choreographed by Kirill Burlov
Performed by Kirill Burlov and Dane Hurst
Main photo copyright Lars F Menzel
An excerpt of an earlier duet, I Want To Go Home, peformed by Kirill Burlov and Dane Hurst
Photos of Kirill Burlov's 'Woman and her Riding Hood' from Rambert's Season of New Choreography at Queen Elizabeth Hall on 14 May 2013 by Chantal Guevara