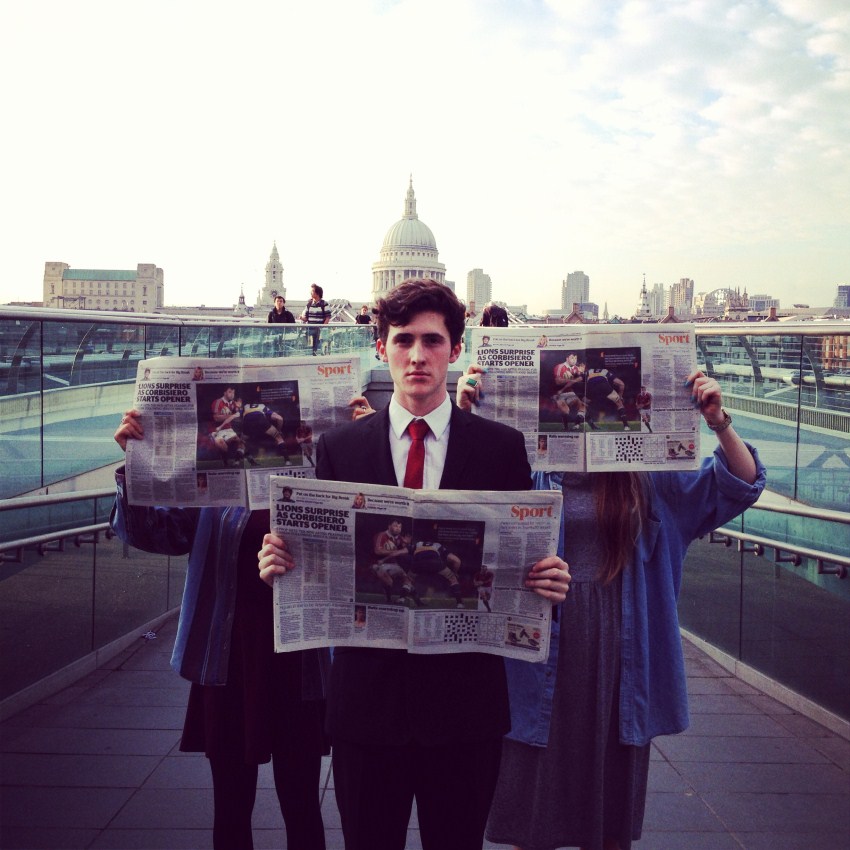 Saturday 6 July. A very newly formed company, this piece will be our first as a group. An avid choreographer, recently graduated from college, I wish to have a platform, simply a chance, to create explore ideas and present a concept which I fully believe and support. While my political and moral views have stimulated this work, my emotion and passion have driven the intention further.
M/S.P/E (Metamorphosis/Soldiers Poem/ Experience)
The piece runs as three fragmented parts to an overall picture, that link in the subconcious of everyday existence.
Choreographed by Alanna Kajdi 
Performed by Alex Buchanan, Alanna Kajdi, Jason Kajdi, Stuart Leach, Sophie Lucas
View rehearsal photos here: Lacuna-Rehearsal-Photos/kajdi.html